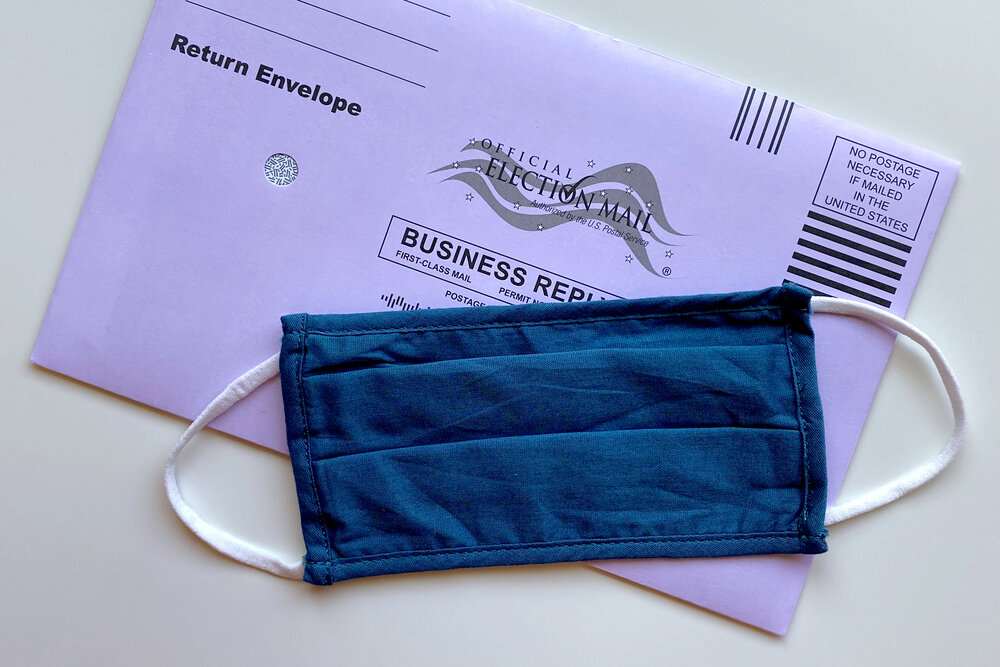 (Adapted from a press release)
On Friday, Chicago Lawyers' Committee for Civil Rights and six other groups who lead the statewide Just Democracy Illinois coalition submitted an amicus brief urging a federal judge to deny the Cook County Republican Party's bid to block Illinois' expanded vote-by-mail law, SB 1863.
"We are 60 days from a national election during an unprecedented pandemic," said Coalition Chair Jay Young of Common Cause Illinois. "Taking away options at the 11th hour for people to vote safely doesn't just endanger our democracy; it endangers people's lives."
The community groups, represented by attorneys with Chicago Lawyers' Committee for Civil Rights, the national Lawyers' Committee for Civil Rights Under Law and Eimer Stahl LLP, argue that provisions in the new election law such as expanded vote-by-mail, secure drop boxes, longer early voting hours, and recruitment of election judges will help keep voters from being disenfranchised by the confusing changes and limitations imposed by COVID-19.
"During the March 17 primary election, we saw first-hand how health concerns, misinformation, and last-minute changes kept many eligible voters from casting their ballots," said Ami Gandhi of Chicago Lawyers' Committee for Civil Rights. "We have every reason to believe these problems will only intensify this November. That's why the temporary measures written into SB 1863 are critical for protecting every vote, regardless of race or political party."
In their lawsuit against the state, the Cook County Republican Party represented by Liberty Justice Center argued, without evidence, that the provisions in SB 1863 would lead to widespread voter fraud and sought a preliminary injunction to block the law from taking effect. Just Democracy's amicus brief cites multiple safeguards in place to protect against potential voter fraud, which occurs so rarely that the suspected incidents constitute only "a couple thousandths of a single percent of the votes cast in the state."
"It's not rocket science. Illinois has had vote-by-mail for years, and knows how to protect against voter fraud," said Stevie Valles of Chicago Votes. "We also know how to protect voters and poll workers from a highly contagious deadly virus – by encouraging people to vote by mail if they can."
While Just Democracy Illinois advocated for more expansive voter access measures to be included in SB 1863, the law's provisions do help reduce barriers to voter access caused by COVID-19.
"Blocking this law would be a disaster," said Fred Tsao of Illinois Coalition for Immigrant and Refugee Rights. "Ballots would needlessly arrive late, misinformation would be more widespread, our polling places would be stretched to the breaking point, and those most likely to be disenfranchised by all this would be elderly voters, voters of color, and others most vulnerable to this pandemic. We will not allow that to happen."
Powered by WPeMatico